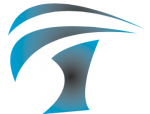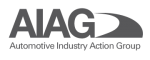 Tunichi is a group dedicated to the design, development and manufacture of Aluminum Extrusion Products, Turned Parts, Stamping Parts, Plastic-Rubber Parts, Fixtures, Jigs, Machinery & Fabricated Parts etc.
in 2015 Tunichi Automotive Ltd. Sti. & Tunichi Engineering Ltd. Sti.,
in 2016 Tunichi Aluminum & Tunichi Marine were founded with the goal of being a supplier with a focus on technology.
Our goal is to establish Turned Parts Plant (TUNITURN) in 2019, Plastic-Rubber Parts Plant (TUNIPLAST) & Stamping Plant (TUNISTAMP) in 2020 and Tubing Plant (TUNITUBE) in 2021.













in Tunichi growth and constancy are our specialty. Our challenge is to position ourselves at the forefront of innovation in the automotive sector. That is why we make every effort to research and develop breakthrough technologies.
We know that in order to progress we must remain close to our customers.